Hogar / Celulares internacionales
Teléfonos Celulares Internacionales

¿Usted va a viajar al extranjero y necesita un teléfono celular internacional para estar conectado? Simplemente seleccione abajo uno de nuestros paquetes de teléfono celular internacional y recargue su saldo de tiempo aire según sea necesario. Ofrecemos un surtido de teléfonos móviles internacionales, desde teléfonos con servicios básicos de voz y mensajes de texto hasta sofisticados smartphones.
Los paquetes internacional de celular incluyen:
Elija su teléfono celular internacional desbloqueado o su dispositivo de datos móviles:
Teléfono celular internacional LG A270 de banda GPS cuádruple desbloqueado
MEGA LINTERNA con 3 LED, Radio FM, reproductor de MP3
Cuádruple banda GSM 850/900/1800/1900
Radio FM
Reproductor de música MP3
Mega antorcha
Adaptador gratis para viajes internacionales (valor de $19.95)
Tarjeta SIM internacional gratis cuando agregue $10 de tiempo aire (valor de $29.95)
Ver detalles
Huawei E5331 (Former Rental) Unlocked 3G Pocket Mobile Wi-Fi Hotspot (MiFi)
High-speed access mobile Wi-Fi hotspot
USED - Former rental phone - may contain scratches and other minor blemishes
Connect up to 8 devices simultaneously
Data access in over 160 countries including Japan, Myanmar & S. Korea with our international SIM card
Small size, easily fits in your pocket
Free international SIM card when you add $10 airtime ($29.95 value)
Ver detalles
Alcatel Go Flip Unlocked International Cell Phone
Large Buttons, 3G/4G and Wi-Fi and FM Radio
Large Keypad Buttons
GSM: 850/900/1800/1900
3G/4G/LTE
UMTS:

850, 1700, 1900, 2100 MHz

LTE: Bands 25,26,41

FM Radio

Works everywhere
2 Megapixel rare camera
Bluetooth: 3.0
Wi-Fi 802.11 b/g/n
Free international travel plug adapter ($19.95 value)
Free international SIM card when you add $10 airtime ($29.95 value)
Ver detalles
Mi-Fi Hotspot ZTE MF65 + with SIM CARD and 1000 MB Data Bundle
Ready to Travel Complete Solution for your Laptop, Phone, iPad. 1000 MB renewable data included.
3G Wi-Fi (b,g,n) Hotspot for up to 10 users
3G download speeds up to 21Mbps
Up to 6 hours operating time
Data access in over 160 countries including Japan, Myanmar & S. Korea with our international SIM card
Small size, easily fits in your pocket
Works with both locked and unlocked cell phones
Free international SIM card when you add $10 airtime ($29.95 value)
Ver detalles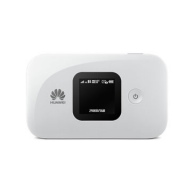 Huawei E5577s-321 Unlocked 150 Mbps 4G LTE Mobile WiFi Hotspot
3G/4G LTE; 12 hours working time
LTE / UMTS / GSM
WiFi 2x2 802.11b/g/n 2.4GHz / 5GHz
Up to 10 simultanious users
LTE up to 150 Mbps DL / 50 Mbps UL
1.45" TFT-LCD screen
Up to 12 hours working time and 600 stand-by
Data access in over 160 countries including Japan, Myanmar & S. Korea with our international SIM card
Small size, easily fits in your pocket
Works with both locked and unlocked cell phones
Free international SIM card when you add $10 airtime ($29.95 value)
Ver detalles
Motorola Moto C 4G LTE XT1756 Unlocked International Cell Phone
5 inch display 5 MP Camera
2G 850 / 900 / 1800 / 1900
3G HSDPA 850 / 900 / 1900 / 2100
4G/LTE 700/850/1700/1800/1900/2600
Works everywhere OneSimCard provides service
Wi-Fi 802.11 b/g/n, Wi-Fi Tethering
5 Megapixel Back, 2MP Front Camera
8GB Memory
5.0 inch display
Free international travel plug adapter ($19.95 value)
Free international SIM card when you add $10 airtime ($29.95 value)
Ver detalles
Samsung Galaxy J2 Prime G532M/DS Unlocked International Cell Phone
8MP Camera (with 5MP selfie camera),
2G, 3G, 4G LTE
Works everywhere OneSimCard provides service
Wi-Fi 802.11 b/g/n, Wi-Fi Direct, hotspot
8 Megapixel Camera
up to 256 GB Memory
5.0 inch display
Free international travel plug adapter ($19.95 value)
Free international SIM card when you add $10 airtime ($29.95 value)
Ver detalles
Sony Xperia E3 D2206 Unlocked International 2G/3G/4G LTE Cell Phone
4.5 in display
2G GSM 850 / 900 / 1800 / 1900
3G HSDPA 850 / 1700/ 1900 / 2100
4G LTE 2(1900),4(1700/2100),7(2600),17(700)
Works everywhere OneSimCard provides service
Wi-Fi 802.11 b/g/n, Wi-Fi Direct, hotspot
5 Megapixel Camera
4.5 inch display
Free international travel plug adapter ($19.95 value)
Free international SIM card when you add $10 airtime ($29.95 value)
Ver detalles
What Customers Say
We consistently strive to offer our international SIM card customers the best possible experience. This includes providing friendly customer support, fast product shipping, improving our products and services, decreasing the cost of mobile services, and affordable pricing. But don't take our word for it, here are some real, verified reviews that our past customers have left about OneSimCard.com


© 2006-2017 Belmont DBA OneSimCard.com. Telecom Inc., Todos los derechos reservados